Legal Issues
When home financing is blocked because of legal issues, you need to resolve them to get the financing you need.
What Types of Legal Issues Affect Financing?
A common obstacle one may face is dealing with legal issues that may arise that can affect home financing. Examples of these sorts of legal issues include liens, writs, executions, or judgments.
Some issues may be tied to the home while others may be tied to the person. Either way, the result is the same: legal issues can block home financing from happening until they are settled.
In some cases, a judgment can escalate into a Power of Sale, which can cause a slew of other issues and costs. Another complication associated with legal issues is that interest continues to accrue so the balance keeps increasing as time goes on.
Other Examples Legal Issues Affecting Financing
Take an unpaid credit card, for instance. If the balance is high enough, the creditor may assign it to their legal team who will place judgment or execution against the cardholder for the balance plus daily interest. What may have started as a much smaller balance has now increased thousands of dollars as a result of the legal costs to issue the judgment plus the interest that continues to add up.
In addition to the legal issues of liens, writs, executions, and judgments, other problems can affect financing.
One example is an unpaid credit card. If the balance is high enough, the creditor may assign it to their legal team who will then place judgment or execution against the cardholder for the balance, plus daily interest.
Another example is a bill that has gone to collections. When a bill has not been paid for a long enough amount of time, the company will pass it off to a third-party collection agency that will try and recover the debt. If they find out the client owns a home, they mat assign that collection as a lien against the property. It will stay in place, collecting interest until settled. When the homeowner tries to refinance or sell, the lien will need to be paid out. In some cases, a homeowner isn't even aware that the collection has turned into a lien and may come as a surprise.
These sorts of legal issues also have a negative affect on your credit. Even after they have been paid and settled, they will appear on your credit report for several years and have a direct impact on your credit score. This is why it's important to deal with these issues as soon as possible so you can start rebuilding credit sooner.
Your Options to Deal with Legal Issues that Impact Financing
If something happened beyond your control that caused the collection or judgment, contact us immediately. Don't let fear paralyze your or think the problem will correct itself.
These situations can be dealt with using the correct approach and strategy. One option may be to set up a second mortgage with a private lender and obtain the funds needed to settle your issue. A second option is to refinance with an appropriate lender, cleaning up everything into one new, manageable payment.
The Graeme Moss Solution
We can help put together a long term strategy to resolve the problems you're facing and put you on track to getting your life back in order. Legal issues can seem intimidating, especially when you face a threatening lawyer.
Contact us today for a free, confidential review of your situation. We can help you gain peace of mind. We are here to help.
People we've helped.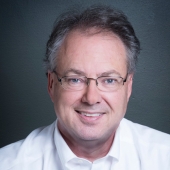 Update Required
To play the media you will need to either update your browser to a recent version or update your
Flash plugin
.
I first met Graeme over the phone when we were living in Hamilton and finding it difficult to make our payments. He was so helpful and we knew he genuinely wanted for us to be successful. Ever since, we have gone to him when purchasing a new home or refinancing because we trust him and we know he cares. He always goes above and beyond to help us when we need it. We went from struggling to make payments to living in our dream home in a few short years.  I truly believe that it is because of his knowledge and passion for helping people build their futures that we are where we are today. Thank you, Graeme!!

Hamilton, ON

Thank you Graeme, for everything you did to help us with our mortgage, for your patience with my questions and professionalism. We truly appreciate yours and Deborah's efforts on our behalf.  We'll be sure to recommend you to anyone we know who needs help like we did. Thanks so much for everything.

Hamilton ON

Graeme Moss has provided stellar customer service and was a key player in ensuring due diligence. It was both a pleasure & very professional dealing with Graeme when I turned to Fair Mortgage Solutions seeking an interim solution.  He, once again was very accurate in advising me, he is not a lawyer. What prompted me to negotiate the legal fees was associated to why this crucial "matter" between legal departments was not finalized in 2017.  Moving forward, Graeme's diligence directed me immediately to the right department. Your department honoured negotiating and we established completion of the task at hand, the Discharge of the MTG. Thank you!

Burlington, ON

We refer clients to Graeme who are either having serious financial issues, or are recovering from a bankruptcy or proposal filing. They are challenging situations. I can count on Graeme to treat people with compassion and respect. I trust that if there is a mortgage solution to be found, Graeme will make it happen. He truly cares about people and helps them to succeed.

President, Vine and Williams Inc.

You and your team are awesome. You truly care and you saved my life. Thank you.

This is great. We were so worried. Hearing how others helped who were in a similar situation. This is a godsend. We appreciate the roadmap. Glad it is within 3 days. The advice free, can't go wrong.

Mississauga

My wife and I were stunned at the speed you got this done. The fee was very low. We are thrilled. Thank you for your help!

St. Catharines

You guys are friggin awesome! We feel so happy. Thank you so much.

Oshawa

You have been a godsend. An absolute godsend. I can finally sleep at night. My children thank you. We have 6 options instead of being forced what to do.

Mississauga

I'm a first time home buyer and had a very positive experience working with Graeme Moss, he gave good advice and made the process very easy.