We fix mortgage issues.
20+ years experience successfully helping clients find the best mortgage solution, remove stress and regain control of their financial challenges.
In the market for a mortgage?
Overwhelmed with financial stress?
We are more than just mortgages.
We are here to help. Step by step.
Whether you are looking for a private mortgage, debt consolidation, power of sale or need help tackling other personal financial issues, we have the solutions and expertise you need to create a custom plan for now and the future.
Proudly serving Mississauga, Hamilton, and the GTA, Mortgage Roadmaps is an award-winning, nationally specialized small mortgage brokerage that has a focus on you.
Experienced Mortgage Brokerage that Will Work For You.
Our team of agents are mortgage specialists and licensed financial professionals that will work on your behalf to find the best fit for your needs.
We believe that keeping you informed and involved throughout the process is key in maintaining a healthy relationship between you, the mortgage lender, and ourselves.
We provide a non-judgmental environment for you to feel secure in discussing finances and will always take your concerns and needs into consideration.
Award Winning Mortgage Broker
Our knowledge of mortgages and the financial industry, combined with our desire to help you succeed, is what sets us apart from our competition and is what makes us different.
With over 20 years of experience, we have won many industry awards and nominations, but the top honour will always come from satisfied clients whom we have helped over the years.
People we've helped.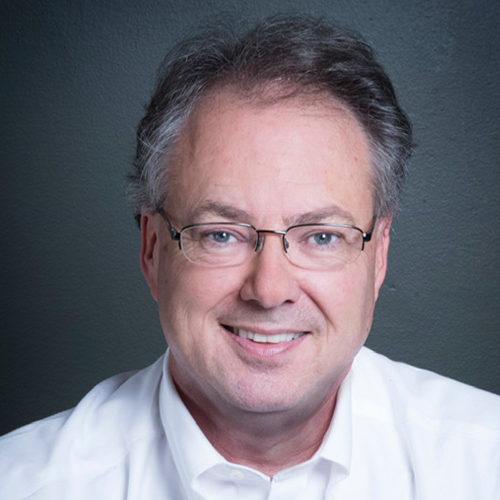 Update Required
To play the media you will need to either update your browser to a recent version or update your
Flash plugin
.
I first met Graeme over the phone when we were living in Hamilton and finding it difficult to make our payments. He was so helpful and we knew he genuinely wanted for us to be successful. Ever since, we have gone to him when purchasing a new home or refinancing because we trust him and we know he cares. He always goes above and beyond to help us when we need it. We went from struggling to make payments to living in our dream home in a few short years.  I truly believe that it is because of his knowledge and passion for helping people build their futures that we are where we are today. Thank you, Graeme!!

Hamilton, ON

Thank you Graeme, for everything you did to help us with our mortgage, for your patience with my questions and professionalism. We truly appreciate yours and Deborah's efforts on our behalf.  We'll be sure to recommend you to anyone we know who needs help like we did. Thanks so much for everything.

Hamilton ON

Graeme Moss has provided stellar customer service and was a key player in ensuring due diligence. It was both a pleasure & very professional dealing with Graeme when I turned to Fair Mortgage Solutions seeking an interim solution.  He, once again was very accurate in advising me, he is not a lawyer. What prompted me to negotiate the legal fees was associated to why this crucial "matter" between legal departments was not finalized in 2017.  Moving forward, Graeme's diligence directed me immediately to the right department. Your department honoured negotiating and we established completion of the task at hand, the Discharge of the MTG. Thank you!

Burlington, ON

We refer clients to Graeme who are either having serious financial issues, or are recovering from a bankruptcy or proposal filing. They are challenging situations. I can count on Graeme to treat people with compassion and respect. I trust that if there is a mortgage solution to be found, Graeme will make it happen. He truly cares about people and helps them to succeed.

President, Vine and Williams Inc.

You and your team are awesome. You truly care and you saved my life. Thank you.

This is great. We were so worried. Hearing how others helped who were in a similar situation. This is a godsend. We appreciate the roadmap. Glad it is within 3 days. The advice free, can't go wrong.

Mississauga

My wife and I were stunned at the speed you got this done. The fee was very low. We are thrilled. Thank you for your help!

St. Catharines

You guys are friggin awesome! We feel so happy. Thank you so much.

Oshawa

You have been a godsend. An absolute godsend. I can finally sleep at night. My children thank you. We have 6 options instead of being forced what to do.

Mississauga

I'm a first time home buyer and had a very positive experience working with Graeme Moss, he gave good advice and made the process very easy.

My wife and I met Graeme over a year ago, and after listening to our story and request, he was very straight-forward with providing us a road-map to our goal. I never doubt Graeme, because of his honest way of analyzing the numbers, his wealth of experience in the business, and he was highly recommended by a very close friend. I recommend Mortgage Roadmap to everyone that sincerely need peace of mind after closing your mortgage / financial deal. One feeling is certain after dealing with Mortgage Roadmap: you will be rest assured, that you are in a good hand. Thanks Graeme.

We had 4 problems, each seemed unfixable. You made the whole thing simple to understand and you have thought out all eventualities. We will fix the 4 problems and will probably increase our house value by $ 215,000 to boot. You are so easy to talk to.

Oakville

I just wanted to reach out and thank you two for all your help!! You've been amazing to work with! Appreciate all the help!

July 16, 2021